National Hospice Month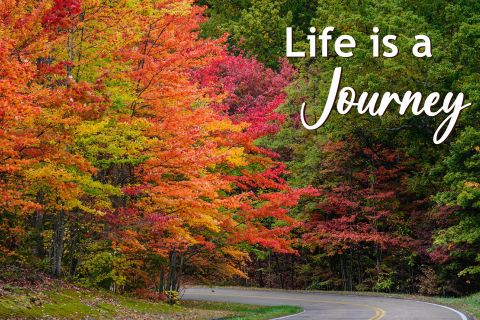 November is National Hospice & Palliative Care Month. This month is dedicated to increasing awareness of the benefits of hospice and palliative care—how this care is about managing symptoms, providing support, and focusing on living as fully and comfortably as possible when dealing with serious illness. Throughout November, we celebrate the patients and families we are privileged to serve. We also celebrate the dedicated staff and volunteers who carry out the Hospice of Dubuque mission of compassionate care.
This year, we have even more to celebrate—Hospice of Dubuque is the tri-state's only five-star hospice! Earlier this fall, the Centers for Medicare and Medicaid Services (CMS) released star ratings for hospices for the first time. While other healthcare entities, such as hospitals and nursing homes, have had star ratings for some time, this is new for hospices. As a five-star hospice, Hospice of Dubuque is among the top 10% of hospices in the country. Only 195 out of 2,026 hospices in the United States were awarded five stars, which is the highest quality rating available from CMS. For more information, visit medicare.gov/care-compare.
For nearly 40 years, Hospice of Dubuque has provided exceptional care to tri-state patients and families. The five-star rating from CMS is based upon responses from the families Hospice of Dubuque has been privileged to serve and validates the quality of our services. As the area's only local nonprofit hospice, we are honored to journey with patients and families and to continue to make a difference in how tri-state residents live their final chapter of life. Please help spread the word during National Hospice & Palliative Care Month and all year.
For the best care in the tri-states, select Hospice of Dubuque by name.